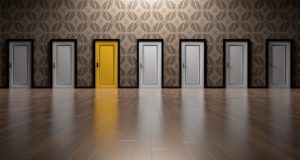 During recent years, I've received the following question many times – "I would like to build a successful career in HR. Where and how should I start? What should I do next?"
There is no one sure answer to these questions but I do have few suggestions based on experiences, observations and learning from others. This list has grown over time and hopefully useful for many in early career who enquire about this topic.
It is great to get an early starting opportunity with a solid, large HR organization but don't worry about starting small if required, by taking on wider responsibilities in smaller organizations. Smaller organizations give you the opportunity to be involved with a lot more functionally while larger organizations tend to be more structured and specific in requirements with the complexity of scale. There are advantages on both sides and you have to make the most of your early learning opportunities, wherever you are. Stay eager to take on additional responsibilities, learn and get exposure to different areas as much as possible. Set yourself a goal of mastering the fundamentals in your key area of work within a certain timeframe and then target higher degree of expertise.
If you don't have formal education in HR, it is helpful to go for additional industry recognized related certifications or programs. Focus on getting the fundamentals right initially. That helps your knowledge base, confidence and also builds credibility with business stakeholders.
Try to talk to/discuss experiences and learning with other competent HR professionals you meet through programs, work, networks etc. Find opportunities or common avenues to connect with other professionals and continue the discussions. Find your own mentors or coaches as well.
Follow, watch and read articles from the thought leaders constantly. This will help you to get a strong understanding of the concepts/language used and this will become a distinguishing strength as you grow further. Not many HR professionals seem to take continuos learning seriously and those who do stand out.
You'll need to build your HR experience profile patiently in specific functional areas considering your organization's needs and your own interest. Over time, you may decide whether you want to become a generalist or specialist (eg. talent acquisition, learning & development, rewards). Even generalists tend to acquire couple of strong areas of expertise over time.
Develop self awareness and understand what you really enjoy doing. Knowing one's own personality characteristics is important. Don't just go by the pressures of how external sources define functional areas of importance or growth. Your lack of passion or interest in a certain area and related questions will show up one way or the other and become a road block to excellence.
When you apply for roles, try to understand clearly the elements specific to that role. The more you have and can add experiences related to what the hiring organization/manager could be looking for, the better your chances. Review profiles of successful HR professionals, their experiences and career paths for pointers – it's easier to find them on LinkedIn or other professional networks nowadays.
Build your awareness and understanding of your organization's dynamics. Being successful in HR would involve the ability to work/align with multiple stakeholders with varying opinions on the same topic and managing complexity. Successful HR professionals seem to be those who find an effective way of working/gelling with core business leaders and constituents.
Continuous development and application are even more relevant for HR. There's quite a lot of evolving research from different areas that can be applied to people management. It also involves lots of continuous practice and adaptation to different environments. HR is a "craft" that needs to be continuously worked on ( Why Great HR Professionals Are Like Master Carpenters – Josh Bersin, http://joshbersin.com/2015/04/why-great-hr-professionals-are-like-master-carpenters/).
For more experienced professionals, in their book 'Talent Masters', authors Bill Conaty (former GE Global HR Head) and Ram Charan included 6 points for HR Leaders to become effective business partners.
Understand your business and industry dynamics – financials and key operating levers that affect your business.
Build your HR vision and strategies around the business model.
Become problem solvers versus problem identifiers.
Take your work seriously but don't take yourself too seriously – stay cool, provide a sense of balance/calm in the storm.
Have the personal independence, self confidence and courage to push back or challenge the system when necessary.
Never forget why you're at the table – obligation to balance strong business partnership role with employee advocacy role, people implications of decisions and never forgetting the "human" in human resources.
Building a successful and satisfying career in HR takes a lot of persistence, determination and resilience. It's unfortunate that many organizations don't invest sufficiently in developing HR professionals and therefore, the responsibility falls even more on the individual HR professional. You can start early but it's never too late to get started. One last thought – consider building your career similar to a marathon, not a sprint. Best wishes to you and enjoy the journey.
If you have any suggestions, please do add.