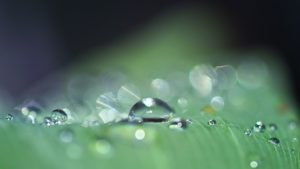 I've found Bill George's writings on leadership to be deeply thought provoking – based on his personal experiences, as corporate leader (CEO-Medtronic, EVP-Honeywell), board member, mentor and teacher (Harvard).
The following selected notes are from his article, 'Reflections On Fifty Years Of Leadership' (available in the free ebook, Lead True -link shared below). These apply to developing organizations and leaders in all environments.
As I reflect on the past half-century, enormous changes have taken place in organizations, their leaders and our expectations of these leaders. Many formerly great organizations have fallen by the wayside, as new ones have sprung up to replace them. Economists often attribute this phenomenon to rapid changes in technology and markets, using phrases like "creative destruction." I beg to differ with them. If there is one thing of which I am certain, it is that the difference between successful, enduring organizations and those that disappear is the caliber of their leaders – at the top and throughout the organization. Among the most important qualities for leaders, these two stand out: adaptability and courage.
All of us will experience great crucibles in our lives from which we can discover what is real for us: our True North. Sometimes in life bad things happen to good people. There is deep learning in these experiences if we take the time to discern their meaning and reframe them to make our lives richer and more meaningful.
By choosing leaders for charisma, image and style – subjects often taught by business schools and leadership experts in the 20th century – we were overlooking far better leaders with character, integrity and substance.
The defining quality of today's leaders is their authenticity – their ability to know themselves and discern their True North. Authentic leaders are secure within themselves. They do not need external validation to prop up internal insecurity. Instead, they have worked hard to develop the self-awareness to lead with clarity of purpose, practice their values every day, discern the "sweet spot" where their motivations merge with their strengths, build enduring relationships, and inspire and empower others to rise to the challenge. They know what it means to LEAD TRUE: to have the courage to adapt to any challenge while still being true to themselves.
There are many more valuable notes for reflection and learning throughout the book.  I would highly recommend to read and reflect.
Source: Reflections On Fifty Years Of Leadership, Lead True, Bill George, eBook; http://www.billgeorge.org/wp-content/uploads/2018/09/Bill-George-Lead-True-eBook.pdf