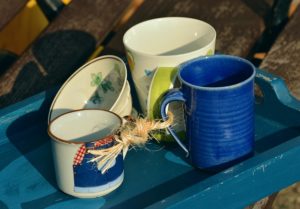 We recently saw in the press about an employee situation in a leading IT organization in India. HR was blamed by many. There will be many occasions in organizations that involve difficult situations to execute and the pressure seems high. One of the most common reasons cited in such situations is financial pressure.
Many times, a different contradicting view is not raised by HR because of the fear for their own jobs, to avoid conflict with the leaders who are more powerful, whose support is needed and to avoid personal issues. Business leaders play a key role in making their HR teams comfortable and confident for such discussions.
An important lesson for HR professional here is to clearly listen to oneself, think from multiple perspectives and highlight one's point of view, when experience and conscience clearly tells something is amiss. You have to take responsibility for a decision that you are involved in and highlight concerns at the time of review. When a delicate situation goes out of control later, you will most probably see others pointing towards you, though you were not the only person in that room. Sometimes, these may involve ethical scenarios that can come back and haunt the organization in a major way (eg. recent harassment claims in a prominent U.S. organization). The situation may require you to take a clear stand that sometimes creates tension.
For any professional, it is also important to build your credibility by constantly interacting with all key leaders regarding your points of view. One needs to develop trust, skill, knowledge and credibility to initiate and influence such discussions.
Poor leadership is seen when business or organizational leaders hide behind HR teams for decisions made and don't feel comfortable communicating themselves. The best business leaders take responsibility for leading their organizations, initiate discussions through leadership channels and actively partner with their HR teams. They form a great partnership to build an engaged culture and everyone wins in the process, especially the organization. As an HR professional, it is important to realize you are ultimately safeguarding the organization and key stakeholder interest when you bring different and sometimes contradicting perspectives to a complex discussion.
I once interacted with a headhunter team who were sourcing for a HR Head in a startup. They seemed to become upset and dismissive on being asked related questions and ended up responding quite unprofessionally. It made me wonder that if they could not tolerate detailed questions about the organization while searching for an HR leader, what sort of HR professional and team would be hired.
We see this aspect become increasingly relevant for organizations to acknowledge. Many times, issues and scenarios go out of control because of the "How", not the "What". In today's world, where everyone has access to both channels and sources of information, the professional and balanced HR perspective internally or externally, becomes critical for every professional and organization to develop, succeed and thrive.