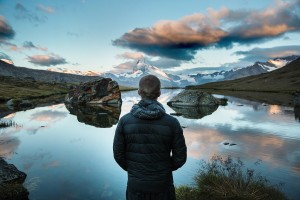 We see many people in our world every day and sometimes ourselves go through daily routines in a pre programmed, meaningless manner.  At the same time, we also are reminded constantly that our lives are valuable gifts with an expiry date, at least in this realm.
The end and start of a year provide valuable opportunities and reminders for personal introspection and reflection.  Great questions help us think and reflect deeply about our existence, life experiences and progress.
Few useful questions that may help with the self-review process:
How did I live my previous year, especially in the context of things I aspired to do?
How much did I live meaningfully and purposefully?
What impact did I have on the people and environment around me?
How much progress did I make in becoming the person I really aspired to be?
What have I learned from my experiences?
What are key things in life that I am grateful for?
What do I need to do more of, less of and stop doing?
When did I feel in touch with my soul? How can I do more of this?
Don't worry if the answers are not found easily.  Not having answers may hold opportunities to look inside deeper, become more aware and mindful.
Best wishes to you for a peaceful, meaningful and happy new year…
"It is not that we have so little time but that we lose so much. … The life we receive is not short but we make it so; we are not ill provided but use what we have wastefully." – Seneca, On the Shortness of Life
References
1. Image Credit – Joshua Earle; pixabay.com
2. On The Shortness Of Life by Seneca, goodreads.com