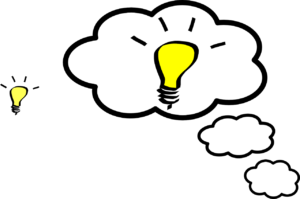 This situation plays out constantly in multiple local and multinational environments. A customer walks to a service counter (banks, hotels, airlines etc.), government/corporate office or store with a need for support from the staff.
If the staff member's response focuses on why your request cannot be processed, won't work or only through a difficult and inconvenient set of steps, you feel dissatisfied with the service and think it was a waste of time. If you notice a similar continuing trend with the same individual, you will try to avoid interaction with that staff member in future.
If the professional's response and action focuses on the solutions or alternatives for you as the customer, you feel happy and more satisfied.
It is important to be aware that we ourselves could be in that situation.
The key differentiator for any professional here is your focus and approach to a solution. When your focus and actions are aligned to working out solutions and not getting stuck in problems, your customers prefer to return to you and recognize you as a professional who can get things done efficiently for them. 
While it is important to understand, acknowledge and think through the problem at hand, what matters more for your customer is where your focus, energy and communication are directed. We see many professionals who get stuck in the process or problem side.
On the other side, as customers ourselves as well, it is worthwhile to think how willing and flexible we are.
Even though this is not a new concept or idea, we encounter such scenarios very regularly in our daily lives. It therefore becomes really important to remind ourselves and others about this simple yet powerful message.