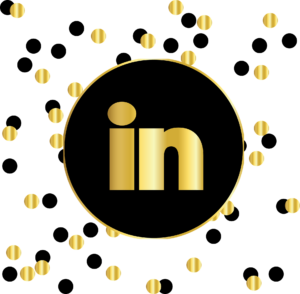 I know many connections who are hesitant and uncertain about how to be visible on LinkedIn. They also doubt if there is anything valuable to offer.
Here's the simplest way to be visible and add value for yourself, your organization and your LinkedIn network.
"Like", "Share" or "Comment" on helpful updates, posts and articles from your network or people you follow.
These updates don't need to be about you or your organization alone. When you "Like", "Share" or "Comment" on an update from someone in your network, it appears on the LinkedIn feed of your network (many times, they go even beyond your first degree connections).
You may decide to act only on certain topics and from individuals you feel totally comfortable with.
These may be:
Job opening updates (not just limited to your area of work or organization, think about your network)
Key updates about your organization and others as well
Interesting, helpful articles or posts that you come across
Points of view or observations, including your own
It may help to know your network better. You also don't need to go overboard – just one or two actions per week may be a good start.
It is also important to keep in mind always – "What you choose to share says something about you." 
As you do this more and more, and consistently, it not only makes you more visible to your network but also brings value in terms of useful information, learning or awareness from your sphere (however small it may seem). Your name/brand also becomes more familiar to your network (sometimes, even beyond your first degree connections) over time. You also attract other connections who may share similar interests from different parts of the world. I've noticed and experienced this firsthand.
Overall in any network, it is important to not just be consumers. Think about contributing as well, in your own way. Start small. That will make you and your network richer, more aware and wiser. When there are more consumers and contributors in a network, the end result is a "win" for everyone.