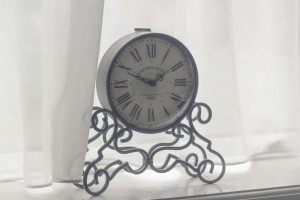 After years of observing leaders in business and non-profit environments around the world, one point is absolutely clear to me.  Leaders play fundamental roles that determine the success of any organization and impact many lives, directly and indirectly.
If you have any doubt, please check out the business news sections or conduct a quick, direct opinion survey among your experienced connections.  We see this power of leadership manifesting everyday through the news about flourishing or struggling organizations and the resulting massive impact on individual lives and communities, both positively and negatively.
How should leaders earn their premium?
1. By making key decisions/judgments and executing successfully.
This is probably the most important element.  By the nature of key strategic choices, decisions and judgments being made, tremendous value can be created or destroyed quickly.  Think about organizations that announce hundreds or thousands of job cuts and those that create opportunities.  It is easier to destroy than create value.
Noel Tichy and Warren Bennis defined judgment as an informed decision making process that encompasses three domains – judgments about people, about strategy and in time of crisis.
Every key business decision, strategic choice or judgment made by a leader can hugely impact the future of an organization and the lives of many people and their families.  Decisions should be followed by effective execution and both need equal attention.
Leaders have to be focused on building sustainable businesses and organizations.  This may sometimes result in difficult choices in the short run but if they miss to balance financials with employees or other key stakeholders aspects, morale drops quickly and trust gets impacted.
A recent Fast Company article noted that leadership in the future depends less on knowing things others don't know, and more on seeing new relationships among facts available to all of us – pattern recognition.  The time honored relationship – correlation of knowledge with greater influence in business – is now dissolving, as technology dissolves knowledge monopolies.  It is not uncommon even nowadays, to see many individuals holding on to knowledge without sharing, to feel important and secure.
2. By building highly engaging organizational environments and capabilities.
Ensuring the first element alone will not work.  Leaders can influence sustainable success for the long run by engaging, empowering, motivating individuals and teams to deliver successful outcomes; creating an environment of openness, inclusion, trust, with high performance practices and systems.
For most employees, the "company" means "leaders".  It's not uncommon to hear employees across the world say, "The company did something."  It is worthwhile to think, "Who or what is this company?".
Leaders also influence heavily how employees feel about themselves and their relationship to the organization.  Studies in one of the best books on leadership (The Leadership Challenge) note that leaders understand that mutual respect is what sustains extraordinary efforts; they strive to create an atmosphere of trust and human dignity. They strengthen others, making each person feel capable and powerful.
At the heart of it, leaders create the feeling of "We" and "Us" in organizations with shared responsibility, not "You" and "Me".
Boards, executives, shareholders and organizations at any level or sector who understand these fundamental elements and expectations from leaders will be able to build and enable sustainable and impactful organizations.
(Posted on LinkedIn)
References
1. Judgment, How Winning Leaders Make Great Calls by Noel M. Tichy and Warren G. Bennis, Summary;  http://sitemaker.umich.edu/umhs-talentmanagement/files/judgement.pdf
2. How Expertise is changing the way we work and lead; http://www.fastcompany.com/3047911/lessons-learned/how-expertise-is-changing-the-way-we-work-and-lead
3. The Five Practices of Exemplary Leadership Model http://www.leadershipchallenge.com/about-section-our-approach.aspx
4. Image Credit – https://stocksnap.io; Tomasz Bazylinski