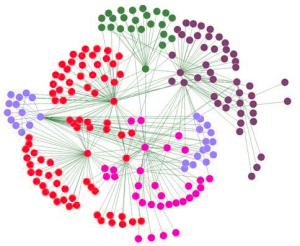 I feel privileged to have had the opportunity to interact with people from multiple cultural and professional backgrounds, across various levels and roles. In my observation, the quality of interpersonal communication in any form varies tremendously and few fundamentals are often missed in organisations, irrespective of the roles or command over language. This may lead to frustration, misunderstanding and even conflict in organizations, internally or with partners. The less you know someone personally, the more cautious and aware you need to be. The more you know someone personally, it is important to not take them for granted.  Great individual examples always stand out in our minds and memories.
Here are three basic starting points to think about.
1. When you call or connect with someone for the first time in any form, try to explain the context or background along with the introduction first. I've noticed many times when a customer service call comes in, the representative jumps straight to questions (with even questions that feel personal) without explaining the reason and background for the call. On social media, new LinkedIn or Facebook invites are often sent without any introductory message, leaving the receiver to figure out (especially if you haven't met or connected in the past).
2. When someone you know tries to contact you, it is helpful to respond, even if it is a one liner saying you're very busy currently. If you may not have clarity to respond regarding a question, it helps to say so. It is also helpful to manage expectations by referring to timeframes, if you think it will take time to respond. People should not feel that their messages went into a black hole and are left to decipher what that may mean. On the other hand, it also helps the sender to follow-up to ensure that it may not have been accidentally missed.
3. Related to the topic of givers and takers, it is not sustainable to just be a taker mostly. There are some people who seem to be happy as long as they receive help and support from others but when they receive a negative response or one that does not satisfy their needs, they miss to acknowledge and respond. It is important to acknowledge in any scenario and still thank someone for their time and interest for thinking and responding to you. It also worthwhile to ask yourself how you can as well be of help to others.
One may need to keep in mind that every action or lack of it, contributes to personal brand and reputation. Some people in positions of power unconsciously allow arrogance to creep into their communication (or lack of it). Everyone should receive the benefit of doubt, until proven otherwise through a noticeable trail of behaviors. We may be conditioned to pick up negatives faster than positives.
As we all work with so many different personalities, preferences and behaviors, it is valuable to get few consistent basic approaches in place, to avoid misunderstandings. We also live in an interconnected world where one's personal or leadership brand image may actually travel long distances.
I still remember the time in university when I sent Daniel Goleman, author of multiple books including Emotional Intelligence (with no prior connection or influence) a note asking if he would be available and interested in joining a student event. It was a pleasant surprise and felt great to receive his assistant's response next day and then Daniel himself in a couple of days, sharing that he would not be able to make it due to a hectic schedule. That left a strong impression. I also remember a time at work when someone I looked up to went totally missing (for probably good personal reason) during very challenging times, even when just presence and caring enquiries would have made a big difference. These experiences do leave long lasting impressions.
In any sphere of life (especially if you are a leader), how do you find opportunities in interpersonal communication to influence or impact other lives?
Would you have any notes of advice to share from your experiences?
Best wishes…